Kambaba-Jasper is a stone of tranquility and peace, infused with the nourishing energies of nature.
It's a stone that will stabilize and energize your body. It will align your physical, emotional, mental, and spiritual body with the etheric realm.
The dark circles and the dark green swirls on the stone symbolize comfort and protection, calm and relaxation, and balance and restoration.
These are all the energies that you can get from a piece of Kambaba-Jasper!
The slow but steady frequencies of this stone will improve your focus. They will ground you and align you.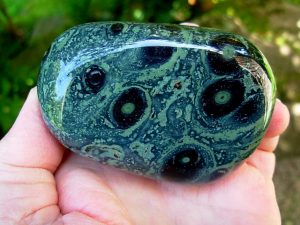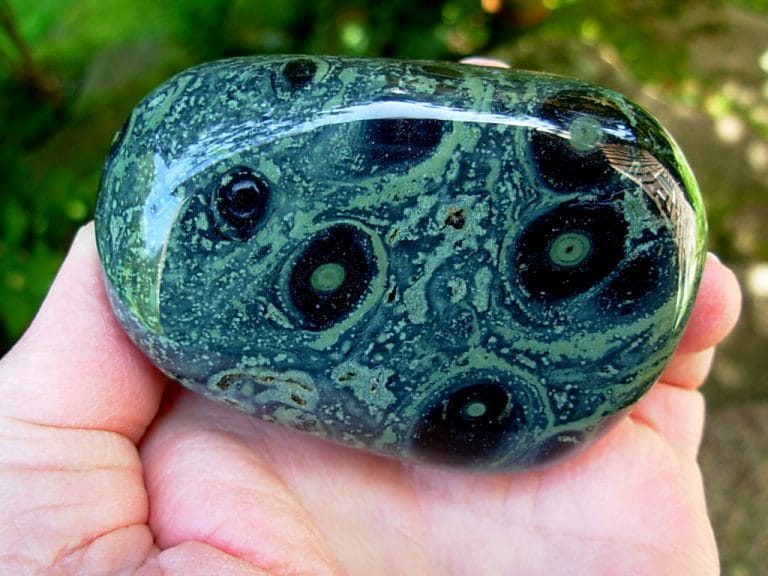 Kambaba-Jasper is also an excellent meditation tool, allowing you to let go of any negative thoughts and feelings, especially those that continuously appear in your consciousness.
This stone has a cleansing effect, and it will eliminate any negative energies in your aura.
It's also a stone that will dispel nightmares and harmful thoughts, especially if you pair it with December Birthstone.
It will promote a peaceful and deep sleep as well.
Kambaba-Jasper will encourage happiness and activate your ability to attract abundance and prosperity into your life.